Solutions for Schools
Working closely with Spotless and DPTI, we have developed a wide range of customisable structures compliant to DECS building design specifications for SA government schools and preschools.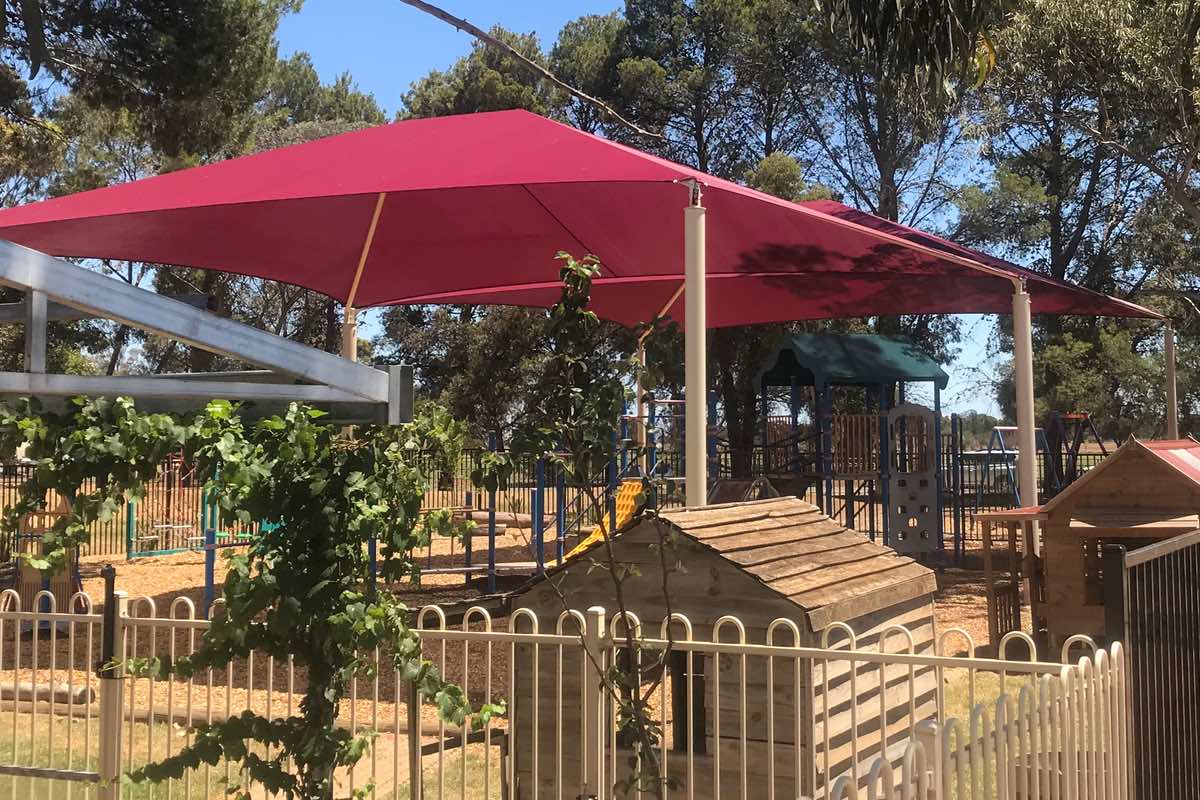 Designed to suit DECS building design specifications
Weathersafe is expert in designing and installing structures that are fully compliant to design standards and guidelines provided by the SA Department for Education.
Spotless and DPTI contractor for outdoor structures
We completed a wide range of project for Spotless and DPTI in South Australia. We are proud of the successful outcomes of these projects. We design and build the safest shelters in SA schools and preschools. Our shelters are engineered and built to last and we are serious about the quality of our structures and workmanship. All of our team workers have clear DCSI records and are Spotless accredited.
Upgrade your outdoor learning area the easy way
Weathersafe offer a complete project management solution: Design, Engineering, Building/Development Approval, Production, Installation and Maintenance. The highly experienced team at Weathersafe have been developing schools and preschools outdoor structures for over 40 years, and utilise the latest in design and fabric technology to ensure all shelters are long lasting with minimal maintenance requirements.
Why choose Weathersafe
Our structures are fully engineered and privately certified. We locally manufacture and only use quality materials and finishes. It will save you time and money in the long run. You won't find a better or longer lasting structure.
Get in touch with Weathersafe - Free design and quotes
If you have project specific needs, we would be delighted to meet you on site and discuss your options. Call us on 1300 818 864.
You can also approach your Spotless or DPTI Facilities Manager and mention that you would like Weathersafe to attend on site to provide a free design and quote.
We look forward to hearing from you.