Henry Codd and Leicester Playgrounds
For this project involving the City of Unley and the Weathersafe Team, we delivered two amazing shade sail structures spreading over the existing play equipment.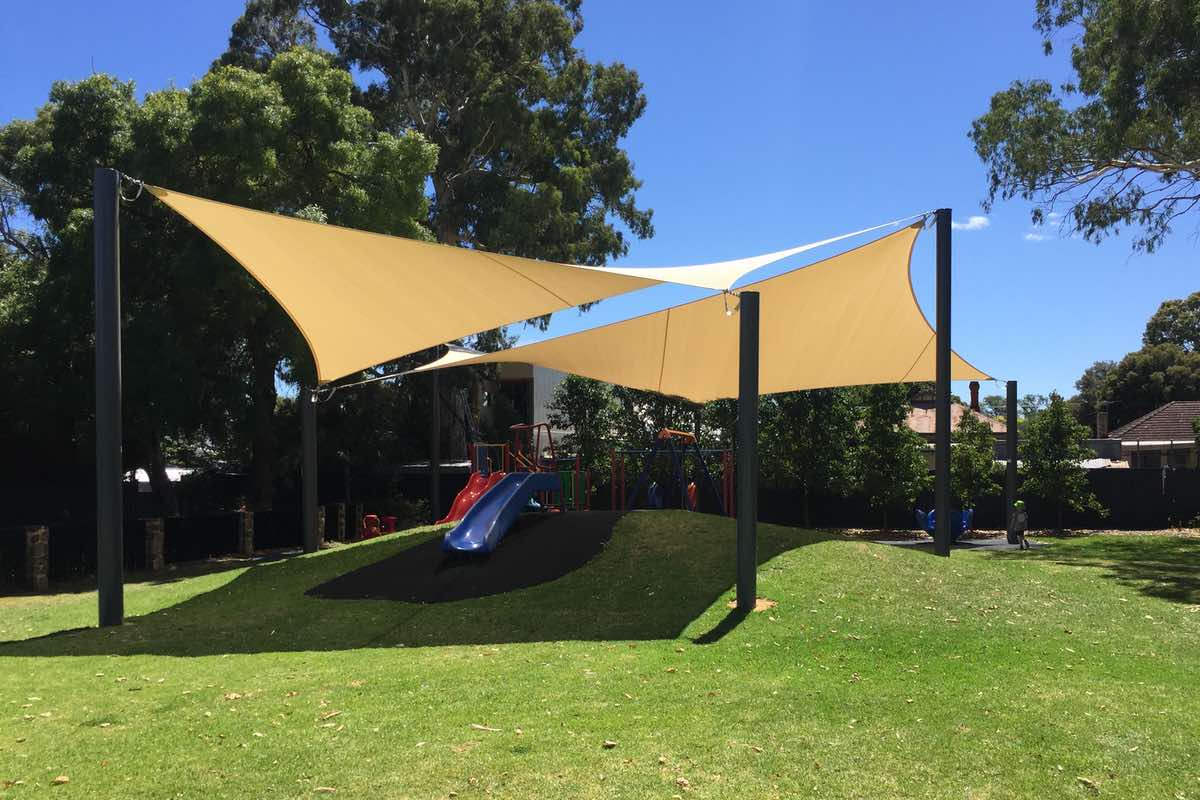 We designed, engineered and constructed the structures making sure that fall zones and minimum heights would be compliant with the existing assets at the Leicester and Henry Codd reserves.
We are passionate about working with SA Councils to deliver outstanding community spaces.
Client: City of Unley
Structure type: Shade sail structure
Completion: February 2021
Location: Leicester Reserve and Henry Codd Reserve, City of Unley, South Australia
Industry: Government, Council