Heathfield School Basketball Shelter
Our team successfully completed the construction of a large shelter for Heathfield Primary School. This 24.2m x 19m hard roof structure covers the basketball court and has been designed to provide sun and rain protection all year round.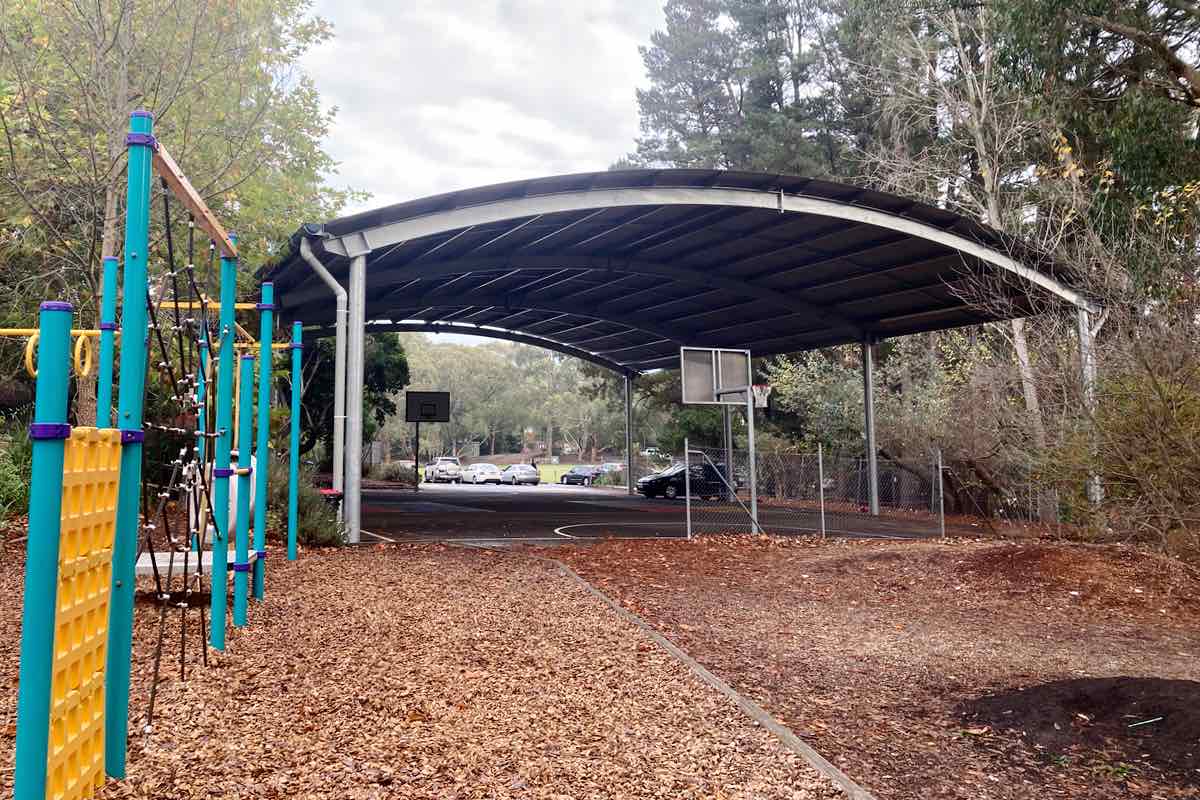 Head to this page showcasing various outdoor shelters designed and constructed by Weathersafe Shades in South Australia.
Client: Ventia Facilities Management
Structure type: Outdoor Shelter for Basketball Court
Completion: May 2022
Location: Heathfield Primary School, SA
Industry: Education, Government