Bridgestone Reserve
The City of Salisbury recently opened the new Bridgestone Athletics Centre equipped with an 8-lane 400m track and long jump pits.
The facility also has a range of complementary uses including a recreational play space, open turfed areas, and community fitness equipment.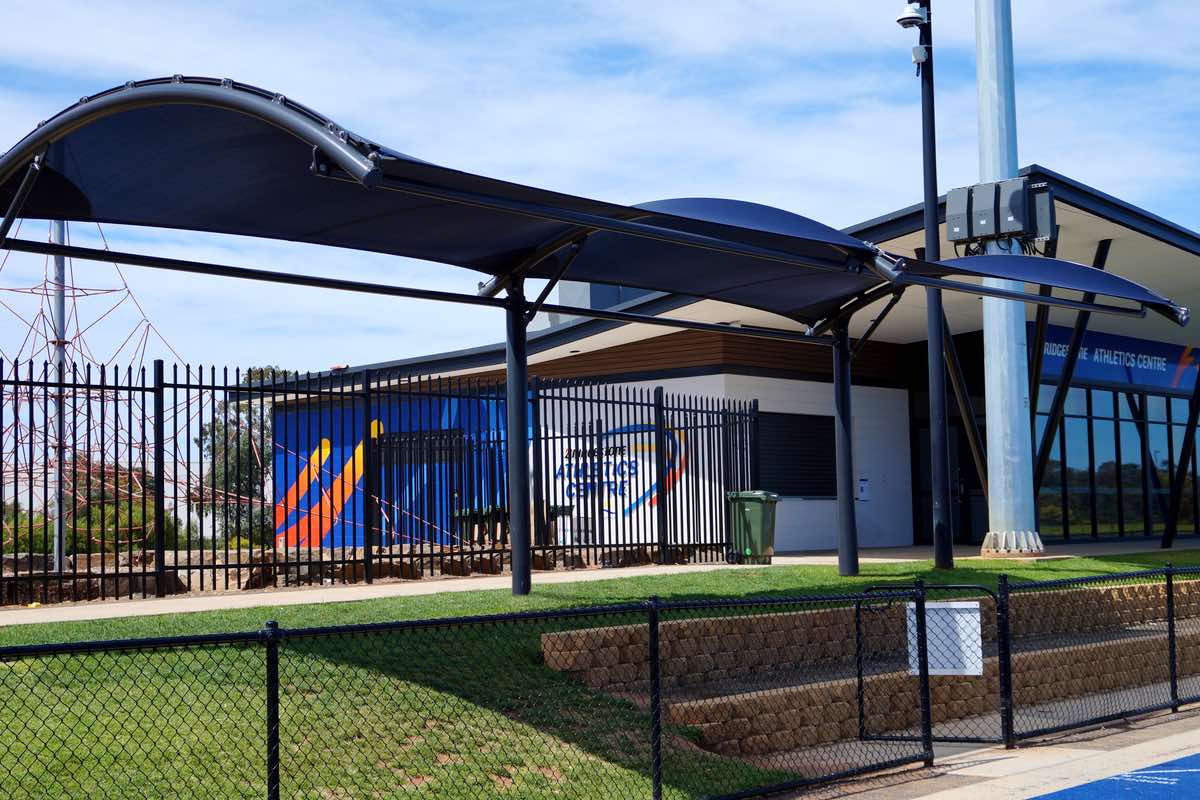 Weathersafe completed the design, engineering and construction of three Cantilever Structures to provide comfortable shaded spaces for spectators.
Client: City of Salisbury, South Australia
Structure type: Cantilever Shade Structure
Completion: March 2021
Location: Bridgestone Athletics Centre, Salisbury SA
Industry: Government, Council